SOME CLUES ABOUT GENERATION Z.  
Recently, my nephew started a small enterprise selling Rice Krispies treats to his friends and acquaintances. While Rice Krispies Treats are a basic recipe, apparently, he has mastered the treat-making technique and created a few "specialty flavors" that have become high in demand. Ivan is involved in several extracurricular activities that prevent him from joining the ranks of employed, so he has been thrilled to come up with a way to make some money without having to get a job. It's proof of his industrious and charismatic nature.
Enter my son, Conrad.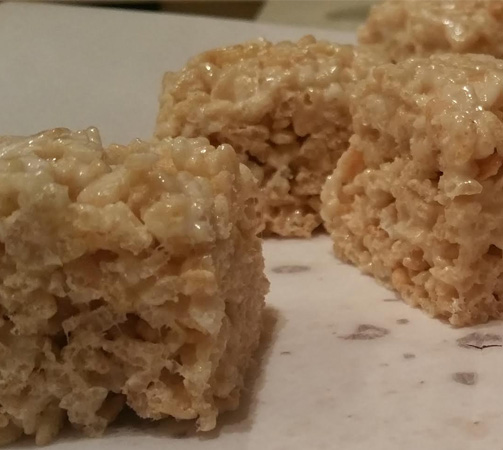 Ivan and Conrad are close cousins so Ivan suggested that Conrad try his hand in the treat business too. Our families have spent a lot of time together because of the holidays and since this is all recent, their little venture, was a big topic of conversation. Here is where you need to pay attention.
Thanksgiving conversation included words and phrases like:
Profit margins
Cost of production
Quality control
Creating demand
Competition
Sales
Mind you; these were not just concepts that the boys were talking about; they were actual terms they were using and they fully understood them. As the parents of these two young men, we were all sitting proud but now I am watching this go to another level.
Next level
My son having enough self-awareness to realize that sales is not his strongest talent (therefore, not the best use of his time) has recruited a sales person. He explained to me yesterday that he partnered up with his top-pick because this person has a wide circle of influence and dynamic personality. Following that moment, he interrupted our conversation to take a call from his "sales guy" to discuss customer feedback and sales goals. #wow
I know I am his Mom, but I am incredibly impressed. I suppose I should not be surprised since Conrad has grown up in a home that houses two businesses. Our kids are usually present when my husband and I brainstorm issues or offer encouragement to each other. When that is not happening, it is not uncommon to have Shark Tank, The Profit, or some business reality show on the television. Kids pick up what they hear, and my kids are immersed.
My son and his cousin are out of the norm. I talk to their friends. They are part of the new generation that is coming of age (Generation Z). You can bet these business concepts are not foreign. They pay attention to role models like Mark Cuban, Barbara Corcoran, Daymond John, and Marcus Lemonis. (The Kardashian's are way too "basic.")
Mark Cuban from the Shark Tank often talks about the New Age lemonade stand. I know that I am witnessing it. I read an article recently that Mr. Cuban doesn't like kids on the show because they are usually a spokesperson for the parent's business. This is not the case for these little Rice Krispies empires. Nope! We
haven't even funded a stick of butter!
I share this story because we should all be aware that this is our future. I am looking around and noticing the next generation is far more business savvy at a very young age. They have high work ethics, are collaborative and not afraid to seize an opportunity. These guys are results oriented, too.
My advice for anyone – everyone – is pay attention and take care of business because someday very, very soon, this is going to be your competition. And, hey, be sure to DM me if you want a Rice Krispie treat!
Do you want to learn more about Generation Z?  Read Meet the next wave of workers who are taking over your office.
Click edit button to change this text.