BOMA Fort Lauderdale / Palm Beaches Renews Buzz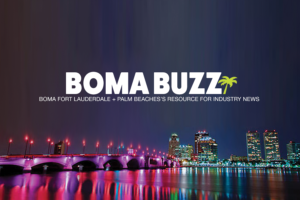 FEBRUARY 2020 |  BOMA Fort Lauderdale / Palm Beaches renewed the BOMA Buzz for 2020 with an option to renew in 2021. A weekly email publication that includes a round up of commercial real estate news relevant to Broward and Palm Beach's property management industry.
Every week, JAM curates content for local news, national trends and insights from industry-related publications. A summary of four to five relevant and timely articles are delivered it at no-cost to members and non-members on Thursday morning.
The Buzz allows BOMA Fort Lauderdale / Palm Beaches to reinforces the trade association's mission to promote excellence in commercial real estate and engage with industry leaders on a regular basis. The newsletter has enjoys above average open and click-thru rates
Are you interested in getting the Buzz? Feel free to sign up here.
JAM provides:
Industry insight
Brand development
Email marketing
Online marketing
Website management